Greetings, fellow digital voyagers! In our interconnected world, where our lives seamlessly blend with the digital realm, safeguarding our online presence is paramount. Picture this: You're navigating the vast seas of the internet, and suddenly, a digital storm emerges. The waves of service disruptions threaten to capsize your online experience. Fear not! In this human-friendly guide, we'll embark on a journey to fortify your digital presence against the tempests of service disruptions.
The Digital Landscape: Navigating the Stormy Seas
As we navigate the internet's vast seas, disruptions are like unexpected storms that can catch us off guard. These disruptions, often caused by cyber threats like Distributed Denial of Service (DDoS) attacks or technical glitches, can impact the availability and performance of the online services we rely on daily. From e-commerce platforms to streaming services, no online space is immune to the possibility of a digital tempest.
The Need to Safeguard Your Digital Presence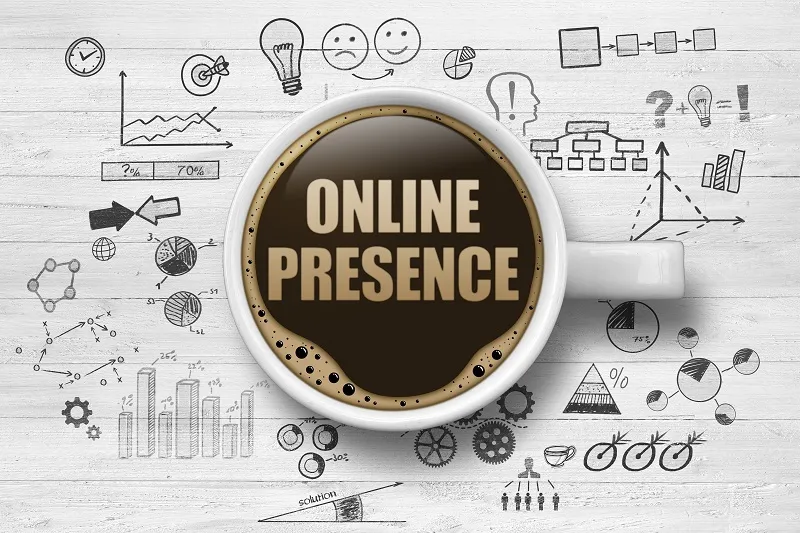 Ensuring the security of your online presence is crucial, given the alarming rise in cyber threats. In the year 2022 alone, organizations globally reported an astounding 493+ million ransomware attacks, underscoring the widespread nature of this malicious activity.
Preserving your online presence is essential for maintaining your privacy. Information shared online is susceptible to unauthorized access, often without your awareness or consent, potentially leading to identity theft, fraud, or harassment.
Another pivotal reason to safeguard your online presence is to uphold your reputation. Nowadays, employers and educational institutions routinely conduct online background checks, scrutinizing individuals' social media activity to assess character and suitability. Inappropriate or unprofessional online behavior can have tangible consequences, affecting career or educational prospects.
Phishing, the predominant cyber attack method, releases around 3.4 billion or more spam emails daily, emphasizing the scale of potential threats. Financial ramifications are substantial, with the average cost of a global data breach reaching $4.35 million in 2022. These figures underscore the immediate necessity of protecting your digital identity, personal information, and financial security.
Moreover, protecting your online presence is integral to safeguarding your digital assets. Given that we store vital personal and sensitive information online, including financial details, crucial documents, and sentimental data, compromised online accounts can grant hackers access to and misuse this information.
Contributing to a safer and more secure internet at large, safeguarding your online presence is a collective effort. By prioritizing online security, you not only shield yourself but also play a role in creating a trustworthy online space for everyone.
Understanding Service Disruptions: The Waves of Digital Chaos
Service disruptions can manifest in various forms. It might be a sluggish website that takes forever to load, a mobile app that refuses to connect, or even a complete outage where the digital lights go dark. Just like a sudden downpour during a picnic, these disruptions can dampen our digital experience and, in some cases, lead to frustration, financial losses, or reputational damage for businesses.
The Ripple Effect: Impact on Individuals and Businesses
For individuals, service disruptions can be inconvenient. Imagine trying to stream your favorite show, and suddenly, the buffering wheel appears. Annoying, right? Now, scale that up to businesses relying on online operations. A service disruption could mean customers can't make purchases, access critical information, or interact with a website seamlessly. The ripple effect can be significant, affecting not just user satisfaction but also revenue and brand perception.
Digital Storms: Unmasking the Culprits
Digital storms, such as DDoS attacks, are often orchestrated by malicious actors aiming to disrupt online services. These attackers flood a website or online platform with an overwhelming amount of traffic, akin to a tsunami of data, making it challenging for the service to function normally. Understanding the motives behind these storms ranges from online pranks and hacktivism to more sinister activities like attempting to damage a competitor's online presence.
Fortifying Your Online Presence : Strategies for Smooth Sailing
Now that we've identified the storms and potential culprits, let's chart a course to fortify your digital ship against service disruptions. Consider these strategies as your sturdy anchor in the face of digital tempests:
Implement Robust Security Measures:

Strengthen your defenses against DDoS attacks and other cyber threats with robust security measures. This might include firewalls, intrusion detection systems, and traffic filtering mechanisms.

Explore Content Delivery Networks (CDNs):

Distribute your digital content strategically using CDNs. By spreading your content across multiple servers, you not only enhance performance but also create a resilient defense against sudden surges in traffic.

Deploy Web Application Firewalls (WAFs):

WAFs act as vigilant guardians, inspecting and filtering HTTP traffic to block malicious requests before they reach your online service. Think of them as your digital bodyguards against cyber threats.

Invest in Load Balancers:

Just as a ship's load is balanced to maintain stability, load balancers distribute incoming network traffic across multiple servers. This ensures no single server bears the full brunt of a sudden surge, maintaining a smooth online experience for users.

Embrace Anomaly Detection Systems:

Detect unusual patterns in network traffic with anomaly detection systems. By identifying deviations from normal behavior, you can swiftly respond to potential threats and mitigate disruptions.

Develop Incident Response Plans:

Prepare for the unexpected by developing and regularly testing incident response plans. These plans outline the steps to be taken in the event of a service disruption, ensuring a coordinated and efficient response.
The Human Element: Educating and Empowering Users
While we deploy these digital defenses, let's not forget the human element. Educating and empowering users to recognize signs of service disruptions, practice good cybersecurity hygiene, and report anomalies can be a game-changer. It's like having a crew that's not only aware of the storms but also equipped to navigate through them.
What Happens when your Online Presence is Compromised?
If your online presence is compromised, it can have serious consequences that affect various aspects of your personal and professional life. Here are some potential outcomes:
Identity Theft:

One of the most significant risks is identity theft. If hackers gain access to your personal information, they can use it to impersonate you, opening bank accounts, applying for credit cards, or engaging in other fraudulent activities.

Financial Loss:

Compromised online accounts may lead to financial losses. Hackers could gain access to your banking or financial accounts, making unauthorized transactions and draining your funds.

Fraudulent Activities:

Cybercriminals may use your compromised online presence to engage in various fraudulent activities, including making purchases, taking out loans, or conducting scams in your name.

Reputation Damage:

In a professional context, a compromised online presence can harm your reputation. If sensitive or inappropriate information is accessed, employers, colleagues, or clients may form negative opinions about you, impacting your career or business.

Social Engineering Attacks:

Cybercriminals might use information from your compromised accounts to conduct social engineering attacks. This could involve manipulating people by posing as you, leading to further security breaches or unauthorized access.

Privacy Invasion:

Compromised online presence means a potential invasion of your privacy. Personal conversations, photos, and sensitive data may be exposed, leading to embarrassment or emotional distress.

Loss of Digital Assets:

If you store important documents, photos, or other digital assets online, a compromise could result in the loss or misuse of these valuable items.

Legal Consequences:

Depending on the nature of the compromise, there could be legal consequences. For instance, if your compromised accounts are used for illegal activities, you may face legal scrutiny.

Loss of Access:

In some cases, a compromised account might result in loss of access to online services, platforms, or important information, affecting your ability to work, communicate, or access vital resources.

Stress and Emotional Impact:

Dealing with the aftermath of a compromised online presence can be stressful and emotionally taxing. The violation of your privacy and the potential fallout in various aspects of your life can take a toll on your well-being.
Conclusion
As we wrap up our journey through the digital seas, remember that service disruptions are not inevitable storms without recourse. With the right strategies and a proactive mindset, we can fortify our digital ships and navigate through the waves with confidence. Smooth sailing in the digital seas awaits—where disruptions are mere ripples in the vast ocean of possibilities. Bon voyage, fellow digital sailors!